An appraisal is an estimate of an item's value, whether for sale, taxation, insurance or simply for valuation. Only an accredited appraiser of Oriental or Antique rugs has the experience and expertise to inspect and evaluate your rugs properly. Why get your rugs appraised? Here are a few reasons: Insurance: Insurance companies require an updated, written appraisal to provide the necessary insurance coverage for a valuable rug. Estates: To distribute property, you'll quite often need a written (official) appraisal of the rug. Re-Sell/Trade-In Value Perhaps you are considering upgrading your rug to a different one because you want to change the look of a room. Or maybe you landed a fantastic find, and you just want to know its value! Either way, a professional rug appraisal will give you the fair resell or trade-in value of your item.
WORK WITH AN EXPERT. IT'S WORTH IT.
The condition of your Oriental rug is going to affect the value tremendously. That is why it is important, if not critical, to work with an expert. There are many out there who claim they can do appraisals but stay away from those companies who are not specialized. For example, dry cleaners and conventional carpet cleaners work on a variety of floorings but are not experienced in valuable rug appraisals. To be a Professional Appraiser requires years of education, training experience, and professional development.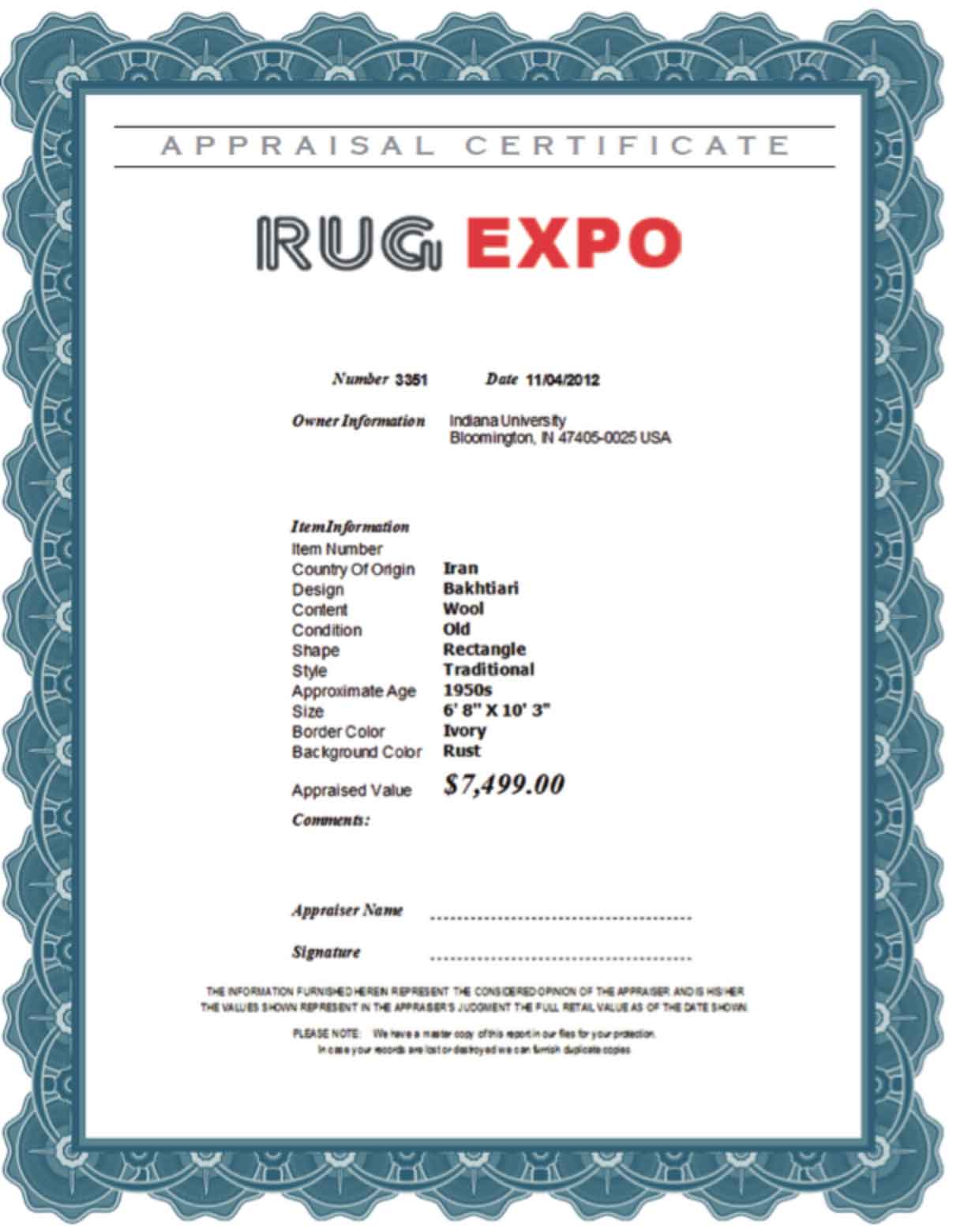 Make sure you work with an Appraiser who can provide you with an Appraisal Certificate. This is an official, accepted, written document where each rug is inspected, and certain standard information is noted. This information noted in this document about your rug should include origin, category, construction, condition, materials, type or regional area, and age or in what circa your rug was made. The valuation should be based on the current replacement value. A professional appraiser should keep notes, digital photos, and copies so if you need this information in the future; it can be produced for you.
CHOOSE US FOR RUG APPRAISAL IN SAN DIEGO
The professionals at Rug Expo understand the value of oriental rugs, and we also offer expert appraisals for Persian, Vintage, and Antique Rugs. We have three options for conducting a professional rug appraisal:
1
You can bring your rugs to our facility in San Diego to be appraised. Many customers request that an appraisal be done at the same time their rugs are being repaired or cleaned.
2
Another way is to send us a full picture of your rugs and the exact measurement of the rug. When photographing your rug include a close-up of the back. We will e-mail you a certified appraisal from our expert.
3
We can also come to your home if you prefer and appraise your rug or rugs on-site.
WANT AN EXPERT'S OPINION ON HOW TO BUY A FINE ORIENTAL, ANTIQUE, OR PERSIAN RUG?
We're here for any and all questions you have as you get started.